Drawing Videos

  ... the Easiest Way to Learn to Draw
Drawing videos are found throughout the learn-to-draw-expressively website ... some are free, and some for a fee.   For your convenience, you can find a link to all of them from this page. 
Instructions and links to the purchased videos will be provided by email. For the free videos, simply click on the links on this page.
Information on the drawing videos:
---
How To Draw Curly Hair, Video #1, $13.99
This video demonstrates how I drew the curly hair on Thelonious Monk. Thelonious is one of my favorite people to draw.  
If you think "curly", you get "curly" ... something I discovered by just sitting and thinking about it.   When you watch the video, you'll see what technique I came up with.
---
How To Draw Curly Hair, Video #2,  $13.99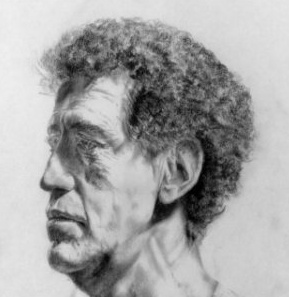 This video is similar to the one above, in that both demonstrate how to draw curly hair. This second video is of a subject I originally drew while he sat for me.  
---
How I Drew My Father While He Sat For Me (free videos)
In these two free drawing videos, I explain how I did preliminary drawings of my late father ... his hands, his shoes, his shirt ... and how this ended up as a completed charcoal drawing.
---
How To Find Folds and Shadows In A White Shirt,  $13.99
---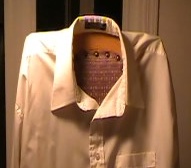 ---
In this 24 minute drawing video I show you how to get started by creating a preliminary drawing of folds from a shirt draped over a chair in my studio.  
I'll share a few techniques along the way, to help you make the folds look real.
---
How To Draw Folds, Part 1 of 2, $13.99
---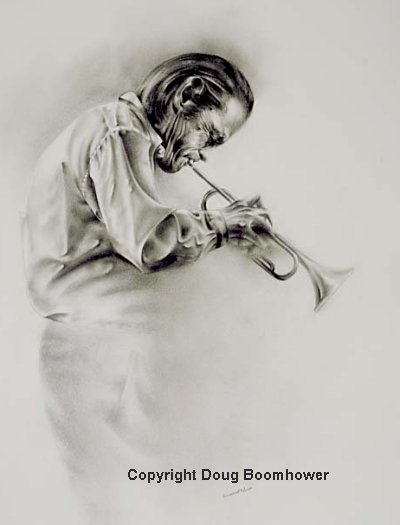 In this 34-minute video I introduce the preliminary and final drawings of Chet Baker's shirt (left) and Charlie Parker's shirt (right).
Then I show you how to find folds and draw a shirt, specifically the one I drew of Chet Baker.  The entire shirt is original, drawn from photos I had taken of myself in a white shirt.

It is the photograph of my own shirt, that is used as the basis for the shirt in the drawing.  This video shows you how to go from the preliminary sketch to the final charcoal drawing.
---
How to Draw Folds, Part 2 of 2, $10.99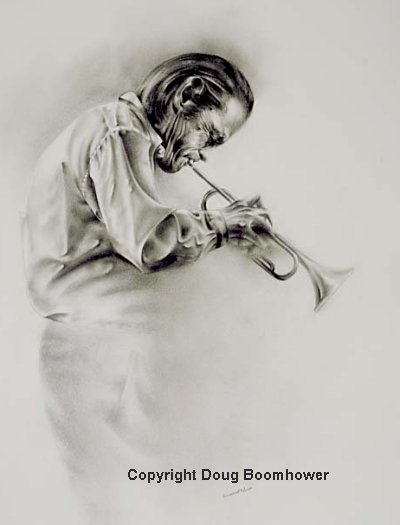 In this 24-minute video, I'll show you how to fade out the pants on the drawing of Chet Baker, and then continue with the shirt.   
---
How to Draw Self-Portraits

Note:  If you wish to find out more about the self-portraits ebook, you can click on the link which takes you to another page.  You may order it from that page, (which starts a separate shopping cart) or come back here to add it to the shopping on this page.   Either way is fine.  The shopping cart you may have started from this page will still be here when you return.

This e-book contains 3 videos up to 58 minutes in total.  I take you through the steps of drawing a self-portrait.  Even though you are your own model, this is a challenging practice.  Yet, anyone can start by drawing themselves in a mirror, especially if you don't want to show anyone your work.  I on the other hand, show you some of my hilarious "failures", even though there are signs of "gems" within them.  Bottom line?  One must never take oneself too seriously.
Want more on how to draw hair?
Return from Drawing-Videos to Home Page
Grab those pencils and jump aboard the Learn-to-Draw Express!