Oom Naas - Draw Lifelike Pencil Portraits
by Margie Middleton
(Barrydale, Western Cape, South Africa)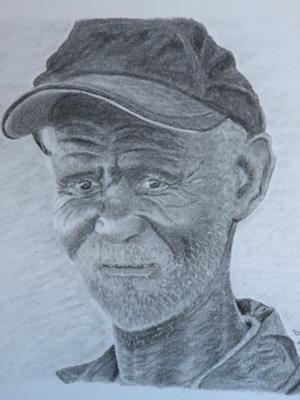 Oom Naas from South Africa
Naas works in our garden and I have tried to capture some of the character he has in his face as well as his kindness.

I have used willow charcoal together with charcoal pencils (light and dark) and graphite pencil. I have seen very few examples of charcoal drawings in and around where I live in the Western Cape, South Africa. Thank you for this opportunity. Also thank you for a wonderful web page, Douglas.

Doug's Comments: A beautifully expressive drawing. You have nice control of your charcoal.
Join in and write your own page! It's easy to do. How? Simply click here to return to Draw Lifelike Pencil Portraits.