Portrait of a Woman - Draw Lifelike Pencil Portraits
by Suzanne
(Victoria, BC, Canada)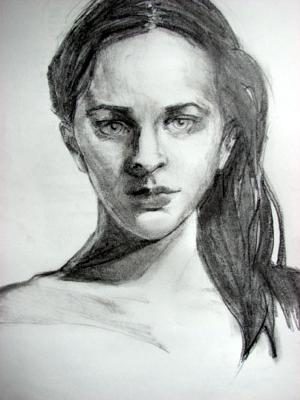 untitled
This portrait was an exercise in learning how to draw tones and the structure of the skull underneath the skin. The portrait resembles my friend Marianne O., although I was not aware of drawing her at the time.
Join in and write your own page! It's easy to do. How? Simply click here to return to Draw Lifelike Pencil Portraits.
Grab those pencils and jump aboard the Learn-to-Draw Express!