Tarashankar Bannerjee - Draw Lifelike Pencil Portraits
by Bitan
(Kolkata,West Bengal,India)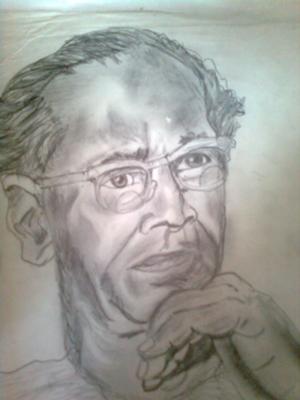 A Novelist
A famous novelist of Bengal ... I was reading one his novels and thought of sketching him ...

Doug's Note: I like this drawing. It has character. I can almost see the artist at work when I look at this piece (and that's a good thing.)

Since I do like it, would you mind some contructive criticism from me? Notice the left side of the neck could be lightened up. That would improve the overall drawing.