Vanity
by Ann Supan
(Philippines)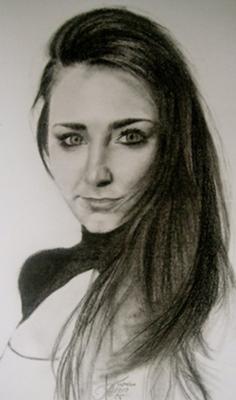 This is my first online sold portrait :) There is a bit of intrigue about the title...a lot of time drawing it...a lot of time thinking about this subject I don't personally know. In the end...it all paid off.

Am I an artist? YES...in my own rights :) I'm a self taught artist who did not have that support to take up Art lessons nor enroll in an Art School.

I'll never forget what the article I recently read about artists - "Our purpose is to create art first and sell second"...I did the portrait to join a contest...to know if my work will be worthy enough to be distinguished among other professional artists. Apparently, it did :) Thus, I would like to thank those who commented and commended my work. Thank you to those who share their thoughts about my work...just...THANK YOU :)

Comment from Doug: Congratulations!